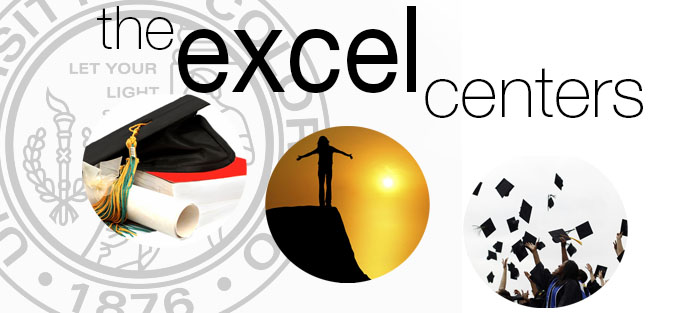 We are a network of five centers, each offering a unique program of academic support to help all UCCS students succeed in every aspect of their academic careers. In order to provide students with the best support and experience, all Excel Centers are providing services in person. Some Centers may also provide online support. We also are available to help faculty find solutions to helping their students get the support they need.
Parents and future students, why choose UCCS? Click here to see what we can do for our students.
Click on the links below to learn more about each Excel Center.